What's more fun than coming to New Life Ranch? All the fun things you can do at New Life Ranch Flint Valley! We love for guests to enjoy everything that we have to offer here. We believe camp is a great place to try new things and do things that aren't easily done in your backyard - like canoeing, playing pickleball, and carpetball. We also feel strongly that God can use His creation as well as activities in His creation to show us new and fresh things about Himself. It's worth trying new things at camp because you never know when God might show you something new!
At New Life Ranch Flint Valley, we have many activities to choose from and our retreat guests love them! Let's count down our guests' top 7 activities.
#7 - Swimming in Flint Creek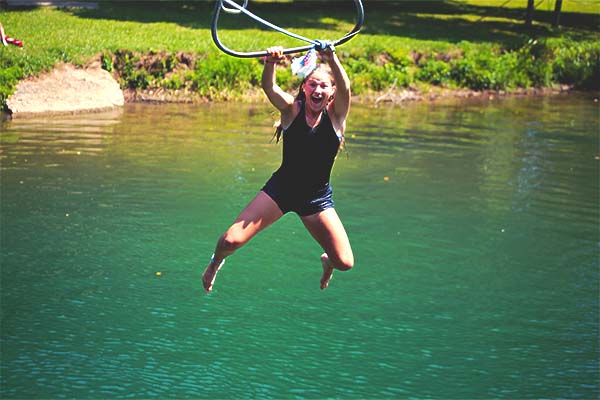 Did you know that the creek running through the heart of our founding site is a "scenic waterway of Oklahoma"? It's called Flint Creek and it runs cold all year long. Talk about refreshing on a hot, summer day! We've got the Blob, the Wet Willy, Funky Bars, and (everyone's favorite) the Silver Bullet to help guests get the most out of their time in the creek.
#6 - Archery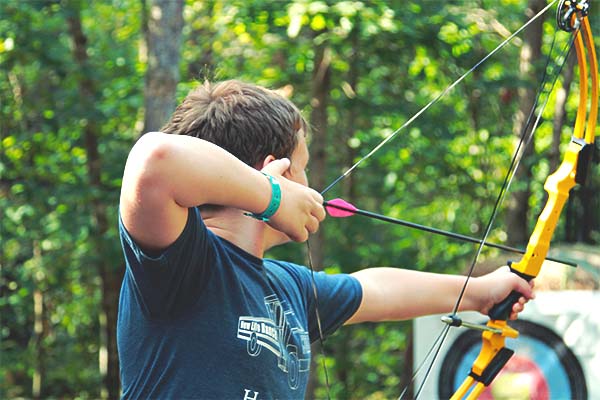 It may sound simple and it might even be mundane for some who spend a lot of time in the woods at certain times in the year, but for most, Archery is an activity that can only be enjoyed at camp. It is the quintessential "camp activity". In fact, we've offered archery at New Life Ranch from the very beginning. Set your arrow, draw, aim, and release. How sharp is your shooting?
#5 - The Screamer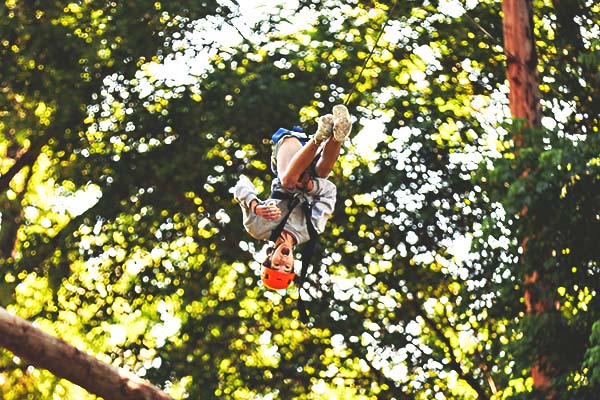 By wide margin, the Screamer is the most popular element on our ropes course. This element requires you to be connected via cable to your harness, then hoisted up 25 ft. Once you get there, you pull the ripcord and swing! It's a thrilling experience that causes your stomach to drop, the wind to rush through your helmet, and as expected, you scream. We think it's aptly named!
#4 - The Jump Pillow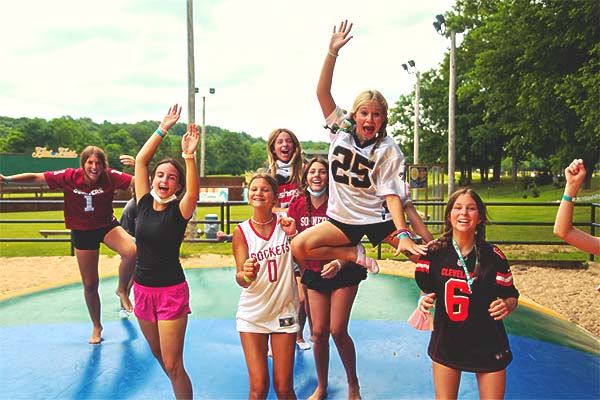 Also known as the Kangaroo Cage, the Jump Pillow is just fun - pure and simple. It's name is true to its description: it's a pillow, filled with air that you jump on. It's trampolene meets bounce house and it's fun for all ages! Kick off your shoes and see how high you can bounce! The Jump Pillow is a family favorite, so much so that our family camp retreats often set aside toddler-only sessions on the jump pillow. However, teens and adults alike can be found on the jump pillow in large groups at any given time!
#3 - Hatchet Throwing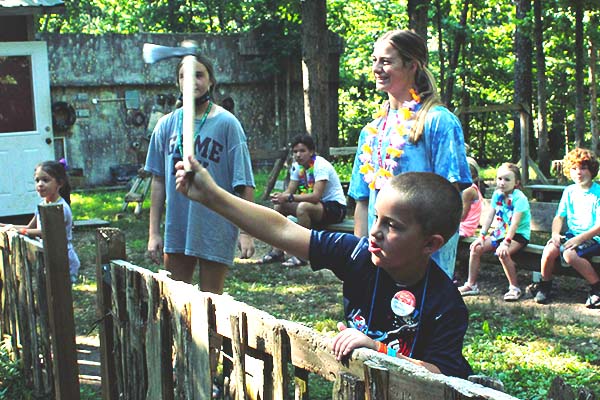 With growing popularity around the country, it's no wonder that throwing hatchets has become popular at New Life Ranch. With the exception of archery, no other camp activity feels more primitive and therein lies the allure. There is just a deep satisfaction that comes when you stick your first hatchet into that wooden target. Once you've stuck that first one, you've just gotta keep throwing! The Fort at New Life Ranch Flint Valley even offers a woodsmen feel to help you throw your best. Located along one of our trails, it's a hike to get there, but totally worth it!
#2 - Archery Tag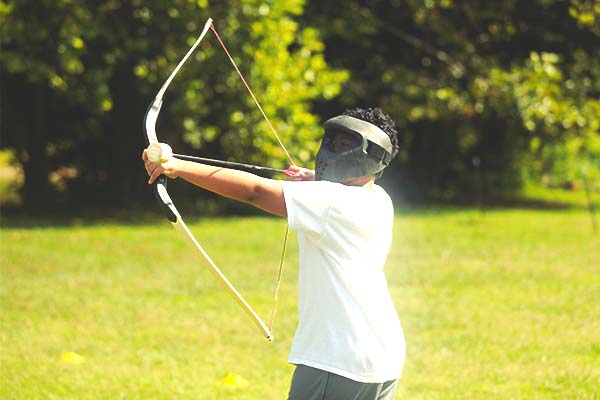 Dodgeball is fun, but dodging arrows is even better! Our guests are hooked on Archery Tag and for good reason. We are one of few locations in our area to offer Archery Tag! We outfit archers with special bows, full-face masks, and foam-tipped arrows. We place them on a playing field against another outfitted team, then GO! Chaos ensues. Arrows fly! If you're hit, you're out. It's fast-paced and SO much fun! (But, don't try this at home.)

Now for the moment you've waited for.. The Number One activity at New Life Ranch Flint Valley…
#1 - Trail Rides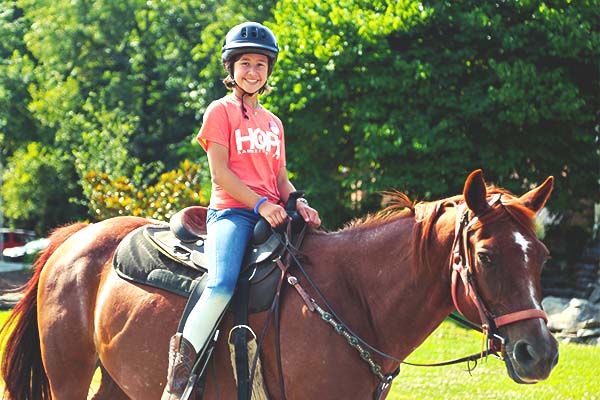 We wouldn't be a ranch without horses and horses are much more fun when ridden. We love our horses at New Life Ranch and they are good at what they do - carrying our guests on our trails and safely back to the barn. We truly believe that it's the best way to enjoy all that New Life Ranch has to offer. Our guests get to experience the rolling hills, the running water of Flint Creek, the views from Pearson Point, and so much more. We offer trail rides every weekend and horse camps throughout the year. Our horses work hard to keep up with the love and attention that our guests give them.
Camp is a great place to get outside and try something new. We have so much more to offer at New Life Ranch and we didn't even talk about activities at New Life Ranch Frontier Cove… Go Karts, anyone?