There is something about camp that is just made for traditions. Perhaps it is getting away from normal life, or meeting new people, or the fun atmosphere, camp is full of lots of great traditions. That is certainly the case at New Life Ranch. And considering that we have been around since 1958, you better believe we have a great collection of traditions built up through the years. Here are our top 10 New Life Ranch traditions:
#10 - Biscuits and gravy for the "last" breakfast
If you have ever been to multiple years of summer camp or weekend retreats, you might have noticed that the last breakfast you have at camp is almost always biscuits and gravy. Given how delicious this meal is, the kitchen definitely wants to leave you with a meal to remember!
#9 - Fun Noodles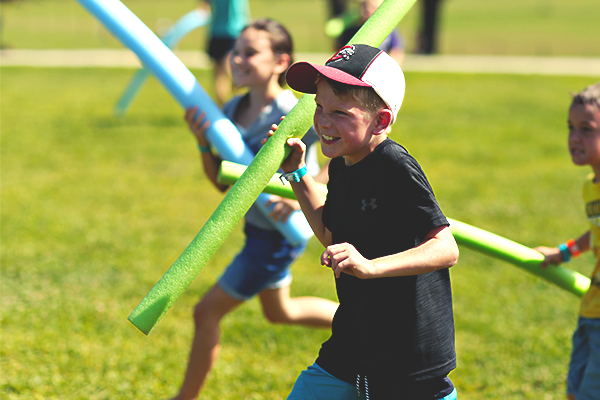 What would New Life Ranch do without fun noodles? How would we welcome people into camp? How would we play all-camp games? How would we do team building activities? Now that we think about it, maybe we should change our name to Fun Noodle Life Ranch.
#8 - Mr. and Miss
Long ago, someone made the decision that campers should refer to their counselors as Mr. or Miss <<Counselor Name>> as a sign of respect. The great unintended consequence is that now, anytime a counselor or someone on NLR staff is anywhere outside of camp heres someone say "Hey, are you Mr./Miss Name?", they immediately know the context of how they know that person!
#7 -
Summer Theme Song
In 1994, Chris King (the summer camp director at the time) had an idea. He wanted to give summer camp a theme and compose an original song based on that theme. 27 years and 27 songs later, this tradition is going stronger than ever.
#6 - Quack Dip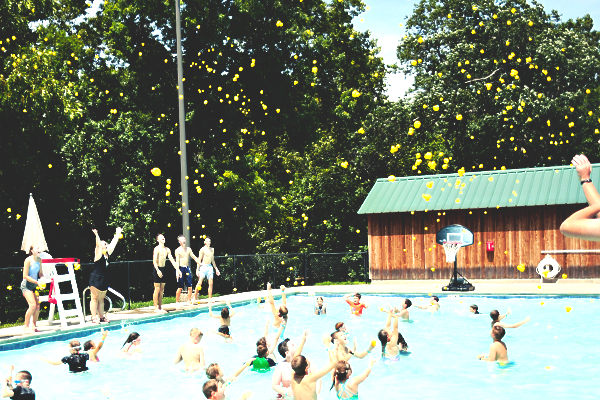 This is a relatively new tradition (it started summer of 2019 at Frontier Cove), but it is already a favorite tradition of anyone that experiences it. If you aren't familiar with this tradition, Friday afternoon at Frontier Cove, the pool is filled with hundreds of yellow rubber duckies. It is as ridiculous and hilarious at it sounds!
#5 - Pit and Palace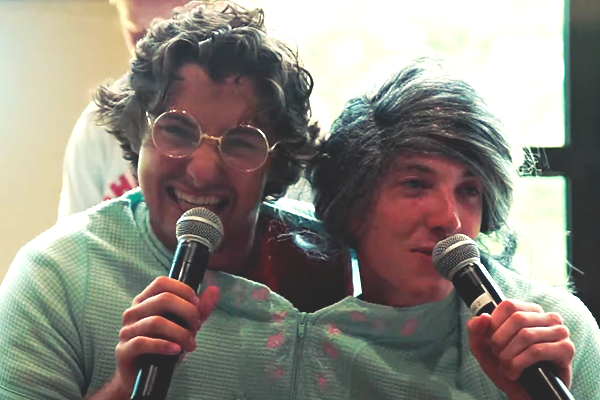 There may be no camp tradition more competitive than Pit & Palace. Each morning of summer camp, campers are tasked with cleaning their cabin in an effort to impress Miss Alice, our long time housekeeper. Campers go to great lengths to sway Miss Alice into giving them a high score (which often takes the form of candy bribes). The cabin that wins the prestigious Pit & Palace award gets to have an ice cream party on the last night of camp.
#4 - The Squawk
If you have ever heard an announcement over the PA system at camp, you were perhaps a bit startled at the end when the person delivering it made a loud squawking sound. The Squawk, as it is affectionately referred, is a tradition dating way back to the '90's, when, legend has it, a bird figured out how to use the PA system.
#3 - Unplugged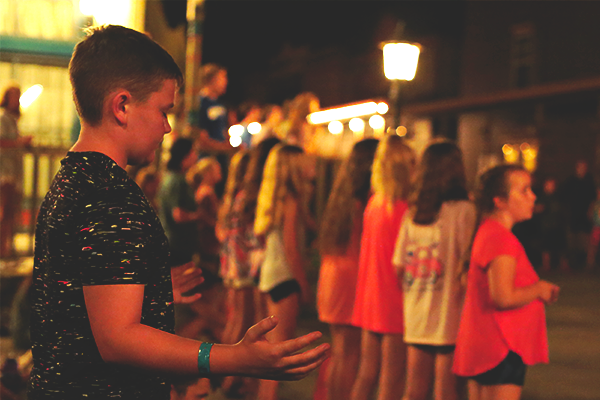 Worship through song at New Life Ranch is a special thing. Perhaps the most special of all the worship services, however, is Unplugged. On the last night of camp, everyone gets together for one last time of worship. The worship leaders unplug their instruments (hence the name), which creates a more intimate atmosphere.
#2 - Friday Night Testimonial
On the last night of summer camp, everyone gathers together to share what God has done during their week of camp. It is always an incredibly impactful time of worship and glorifying God for all He has done.
#1 - Morning Camp Party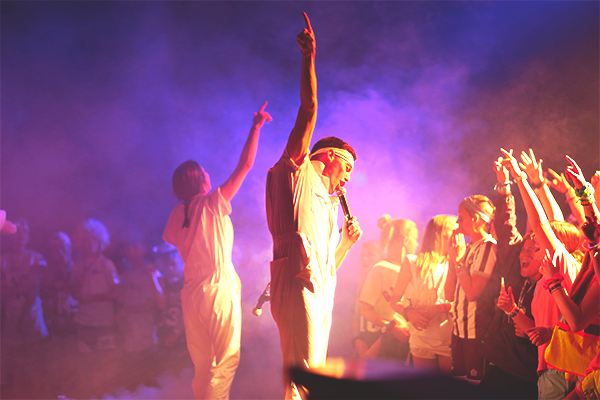 If you are questioning why this is the #1 tradition at NLR, you clearly haven't ever been to Morning Camp Party. Silly songs are sung and fun games are played. Skits are performed, dances are danced, and the most fun hour of the day is celebrated.